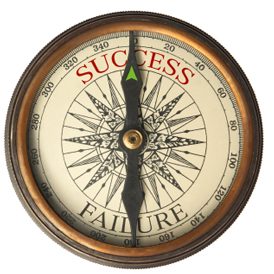 Professional firms are different from other businesses, and the individuals who run them often have little training to do so. Having someone to talk to about your business can be invaluable – if that person is experienced in the business of the professions and is perceptive, objective and candid.
The services of Orion Advisory Group LLC are tailored to the unique need of our clients and the skills and experience of their leaders. First, we can help you set a course that's right for your firm.  Then, our management advisory relationships typically involve:
Helping to establish key objectives and timelines for their accomplishments
Monitoring progress on an ongoing basis
Regular and frequent face-to-face discussion of current business issues
Analysis of financial performance and progress
Re-calibration of objectives as goals become accomplishments
John Latta has been an invaluable advisor to me for more than 7 years…When I founded my firm I really knew my business but I didn't really know how to run it. With John's help I have become a better manager and built a stronger infrastructure, with an eye toward the future…He is my most trusted resource for difficult strategic, operational or personnel questions, valued not just by me personally but by our entire staff."
-David La Piana, Managing Partner La Piana Consulting
Recent services for our clients
Personnel
Management
Firm
Management
Relationship
Management

Counsel on the performance of specific employees
Research market compensation levels and design general employee compensation plans
Design incentive compensation plans
Design employee stock purchase plans
Design recruiting processes and candidate specifications
Recruit key employees

Negotiate buyout of a firm partner
Design partner buyout package
Be available as a backup CEO in an emergency
Facilitate strategic planning processes
Advise on internal reorganizations

Negotiate banking relationships
Assist in communicating with bankers
Advise on the profitability of selected clients or client classes
Act as a referral source when appropriate
But above all, our main objective is to help our  clients improve profitability and firm value.
CALL ORION ADVISORY GROUP AT 817-771-5135.
John Latta and Orion Advisory Group LLC have helped the leaders and partners of dozens of mid-sized professional firms take home more of the fees they generate and build value in their firms for eventual ownership and management succession.